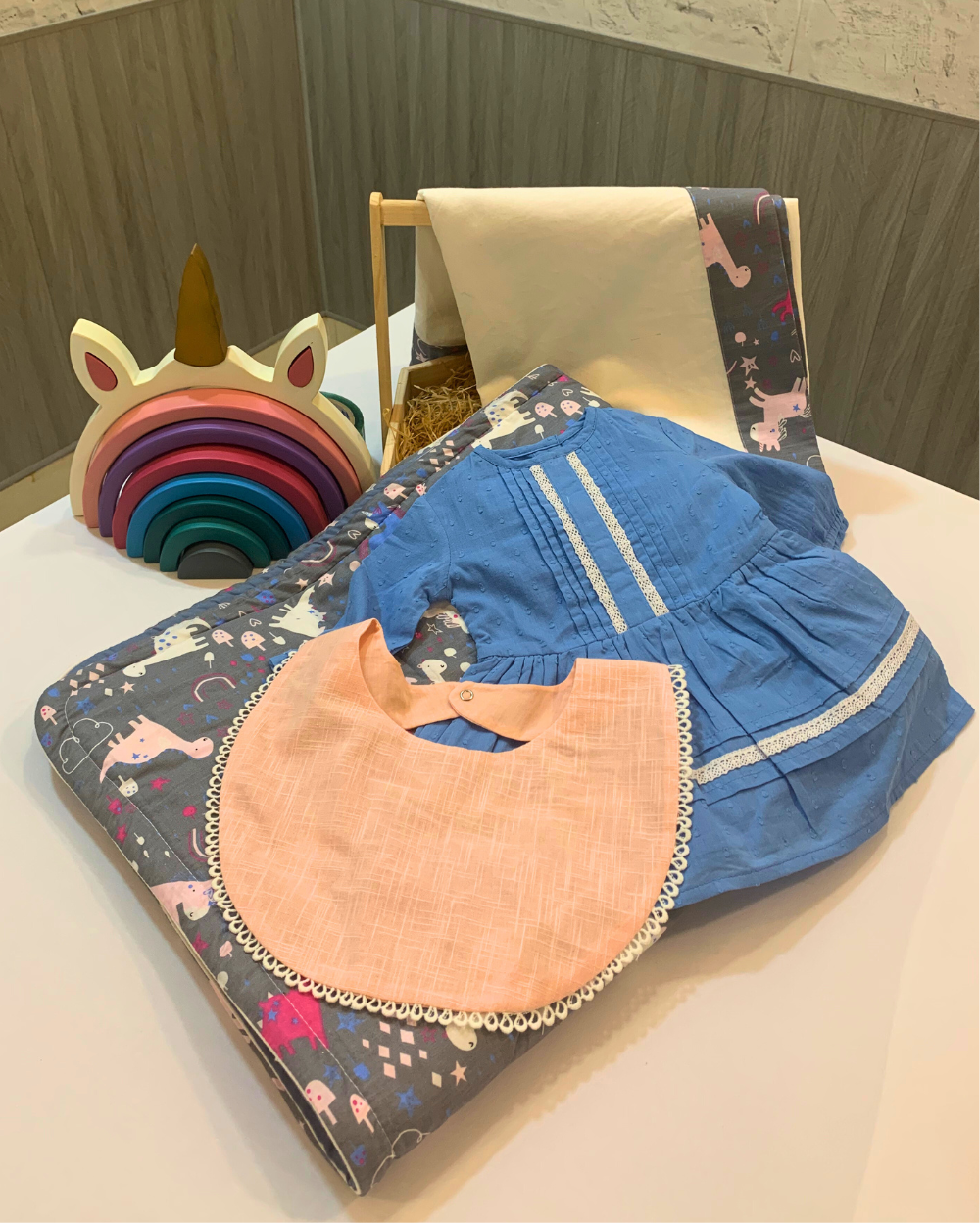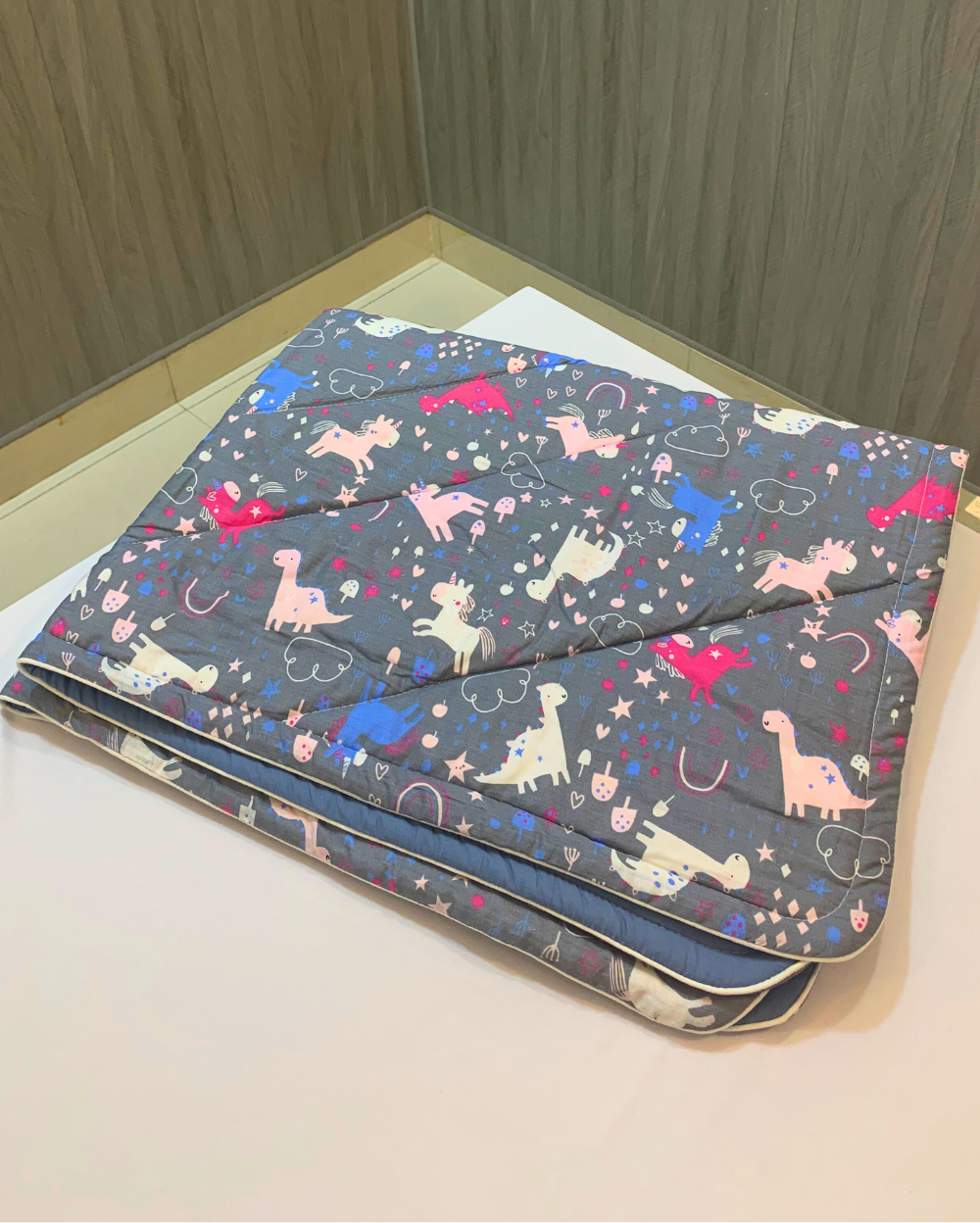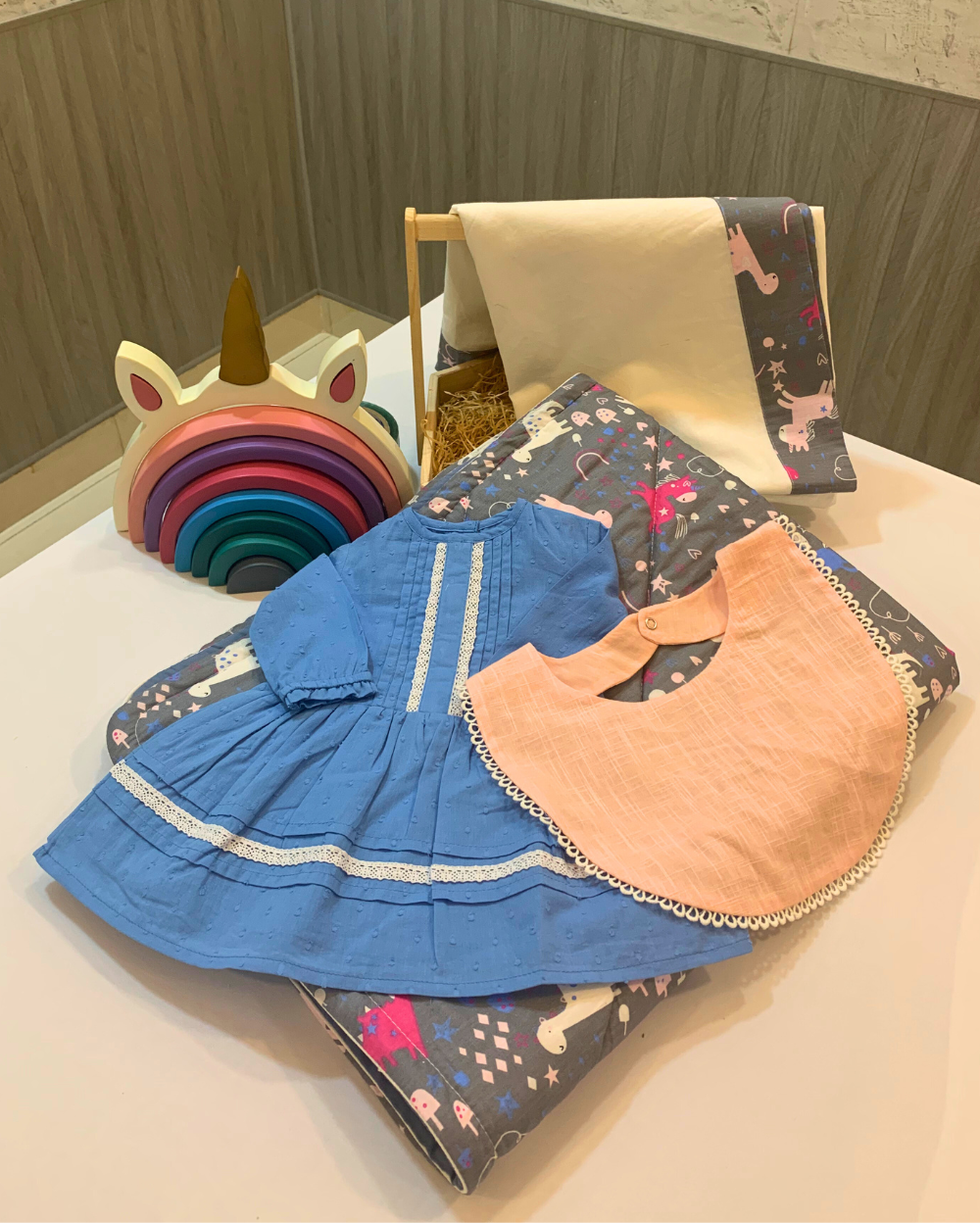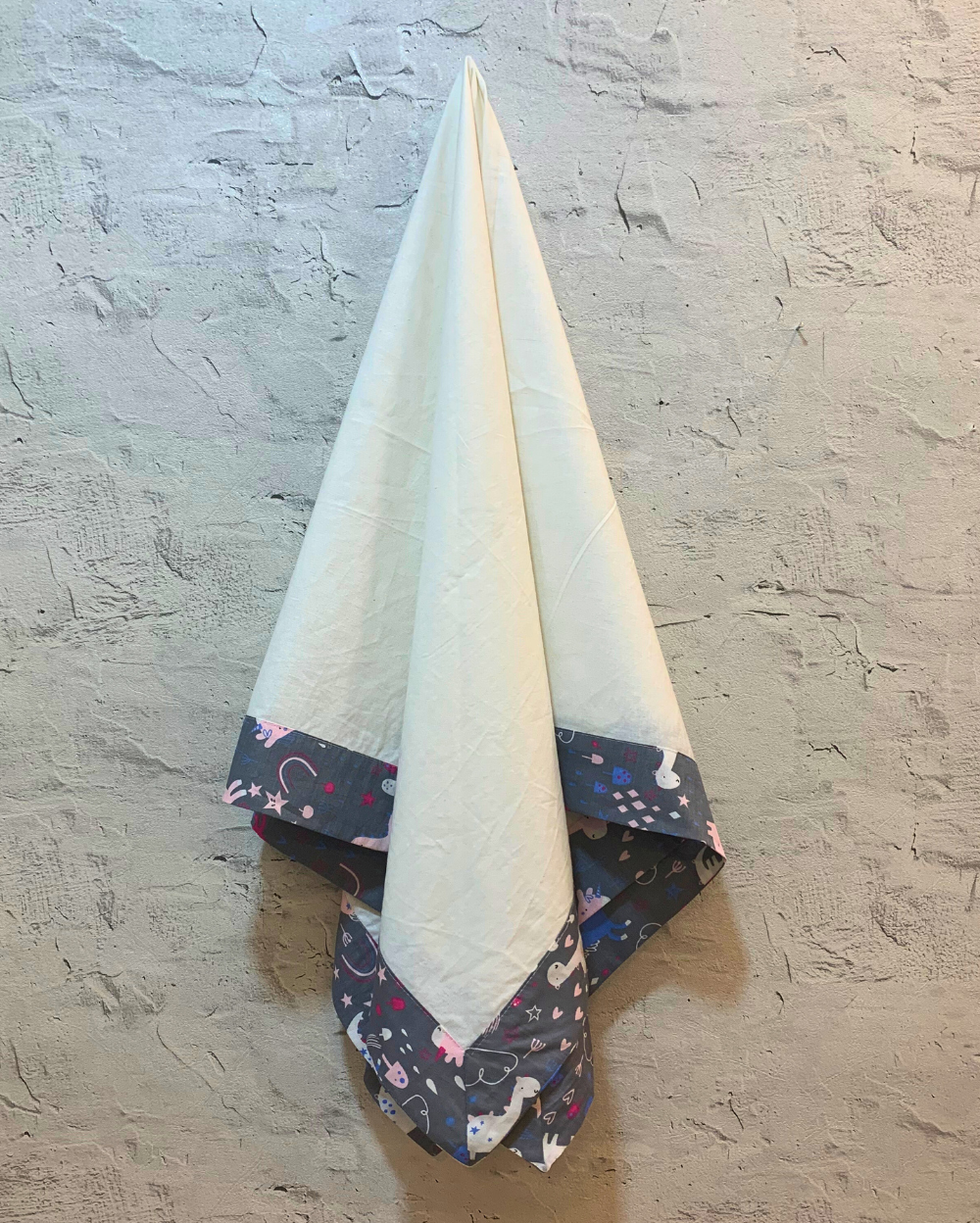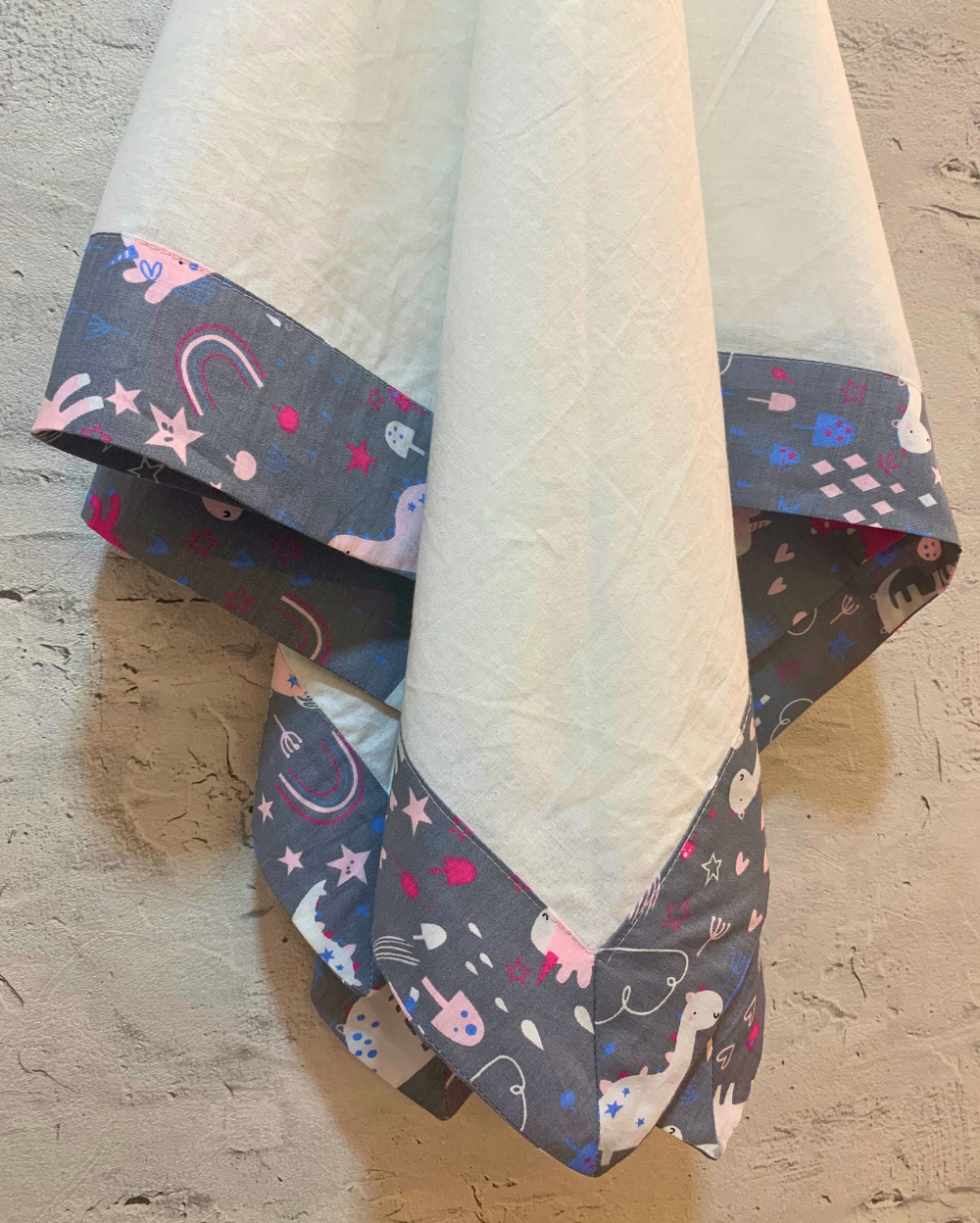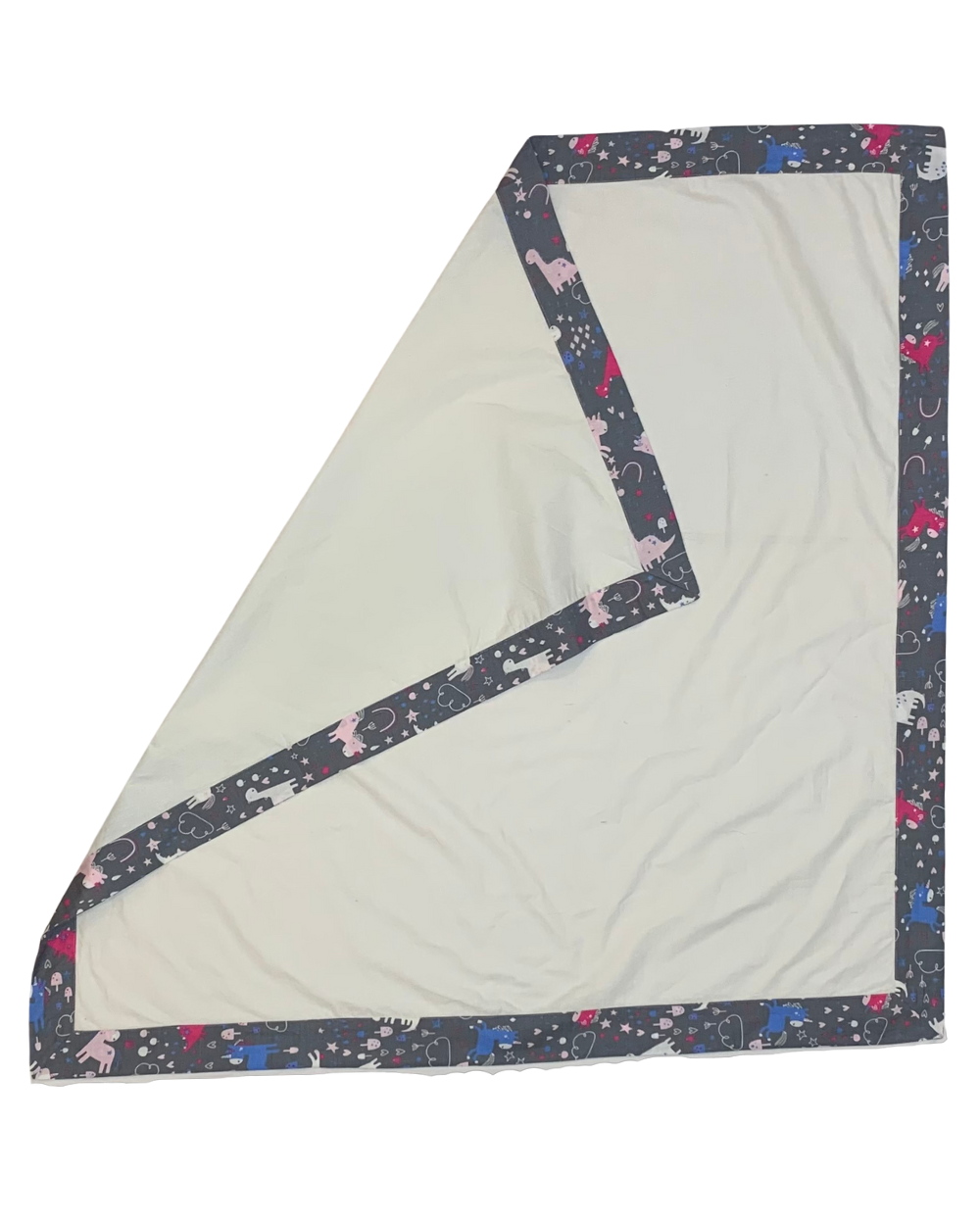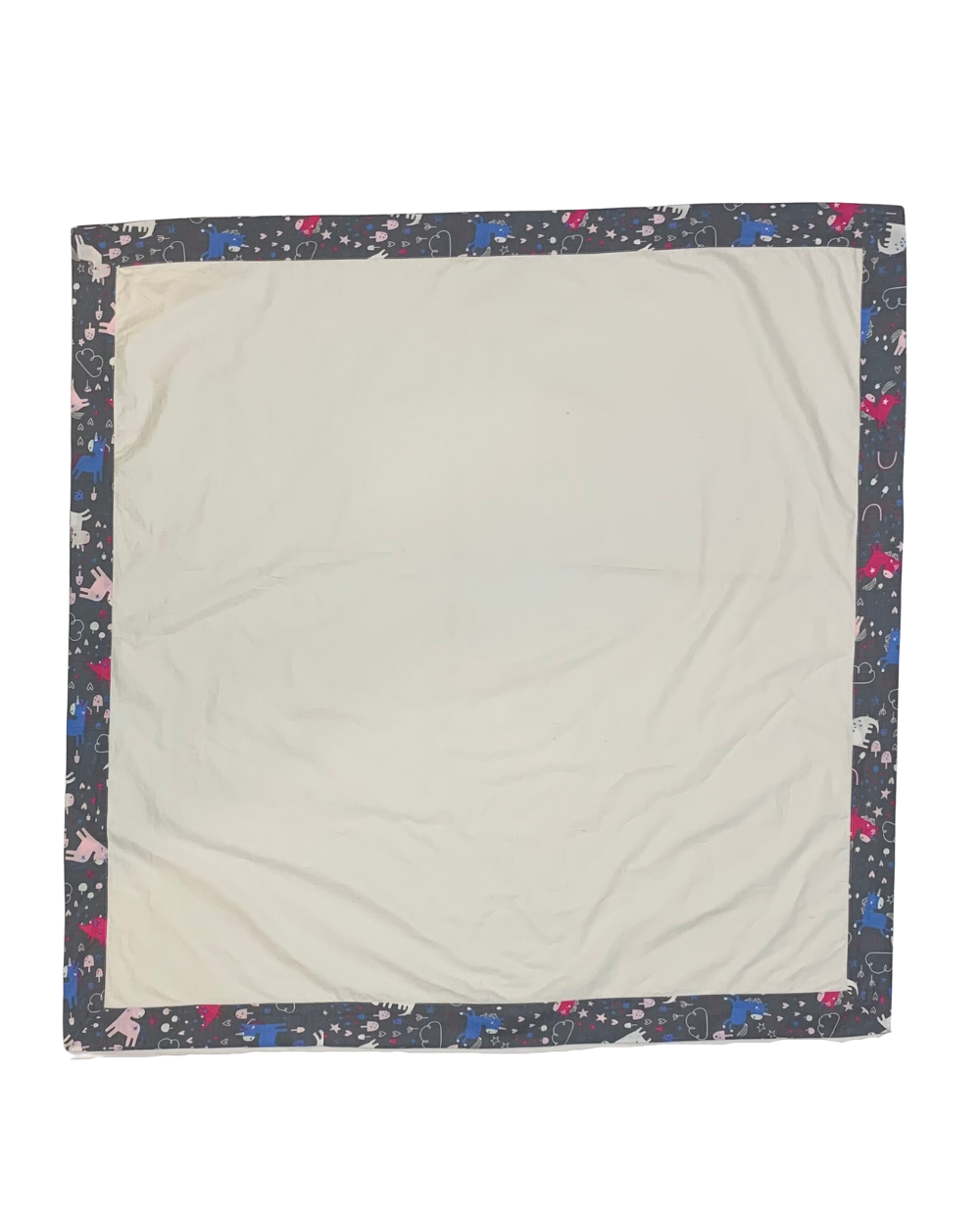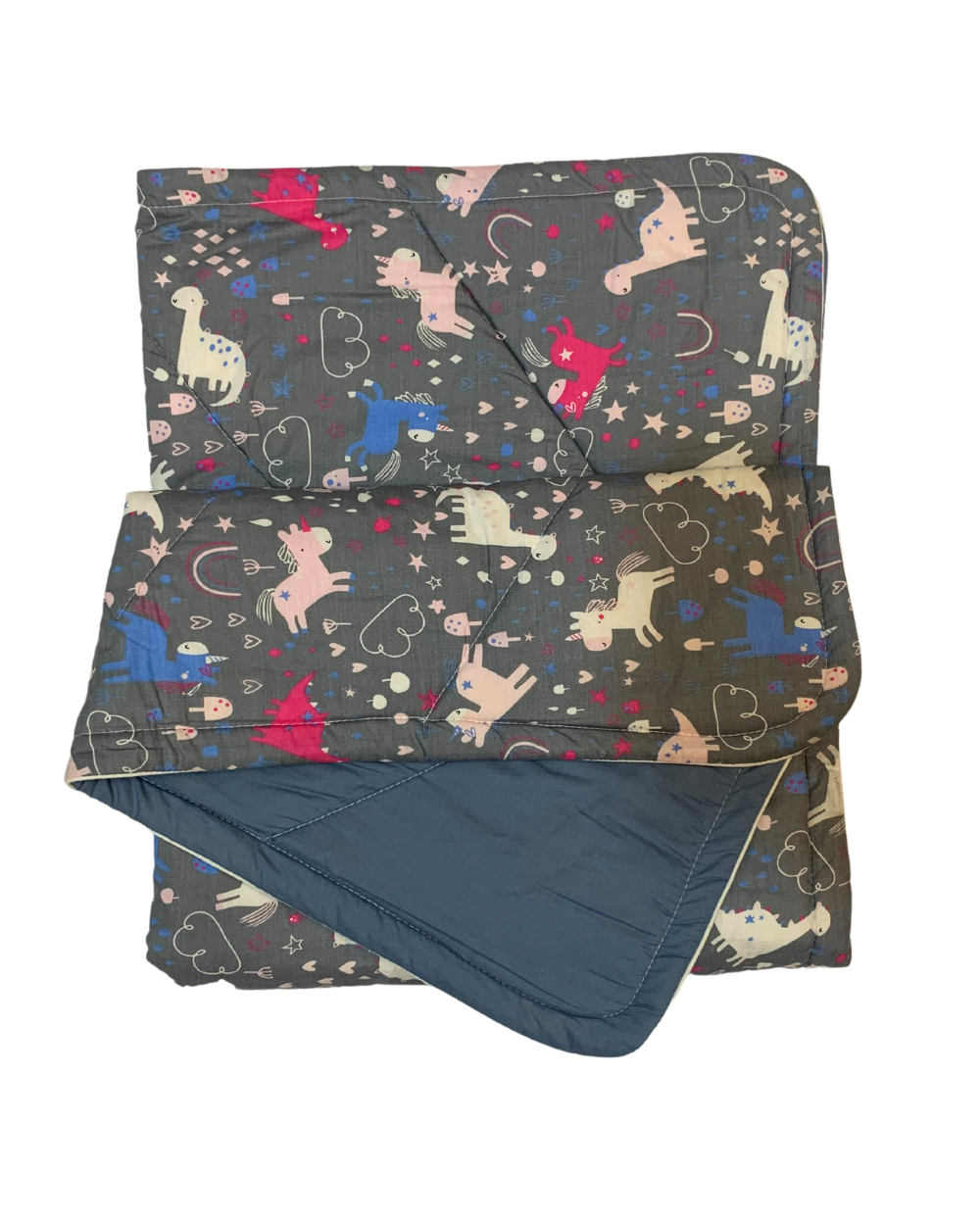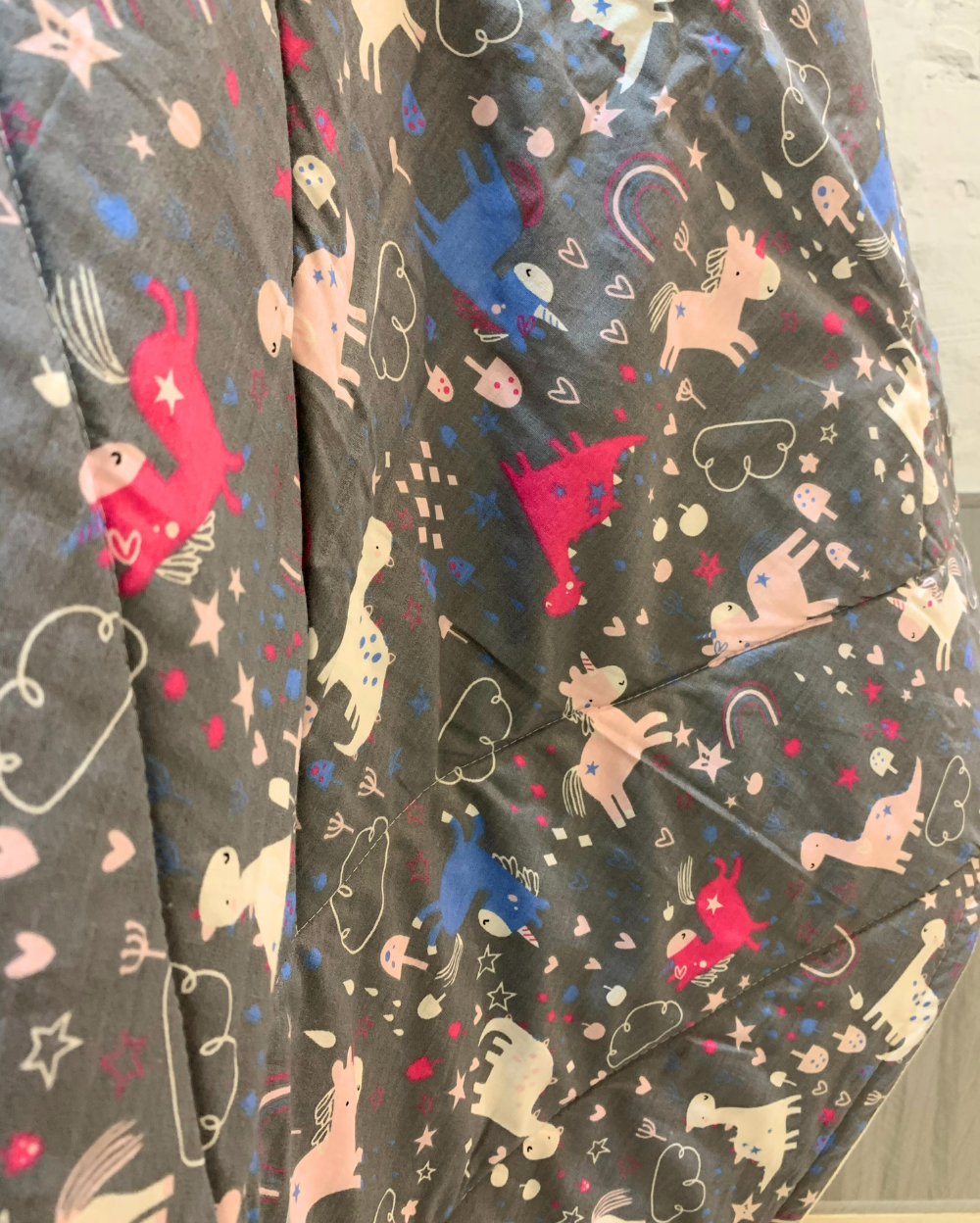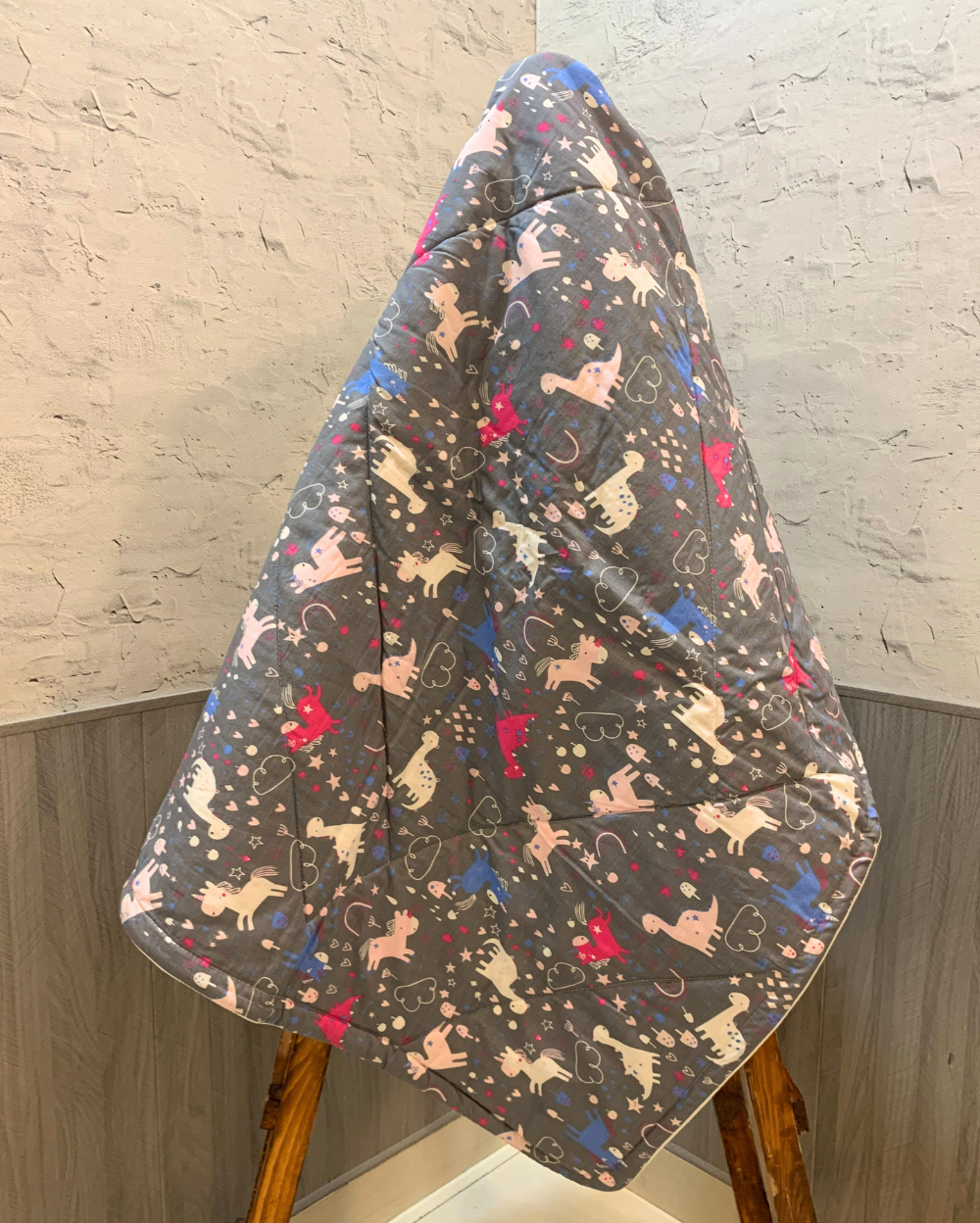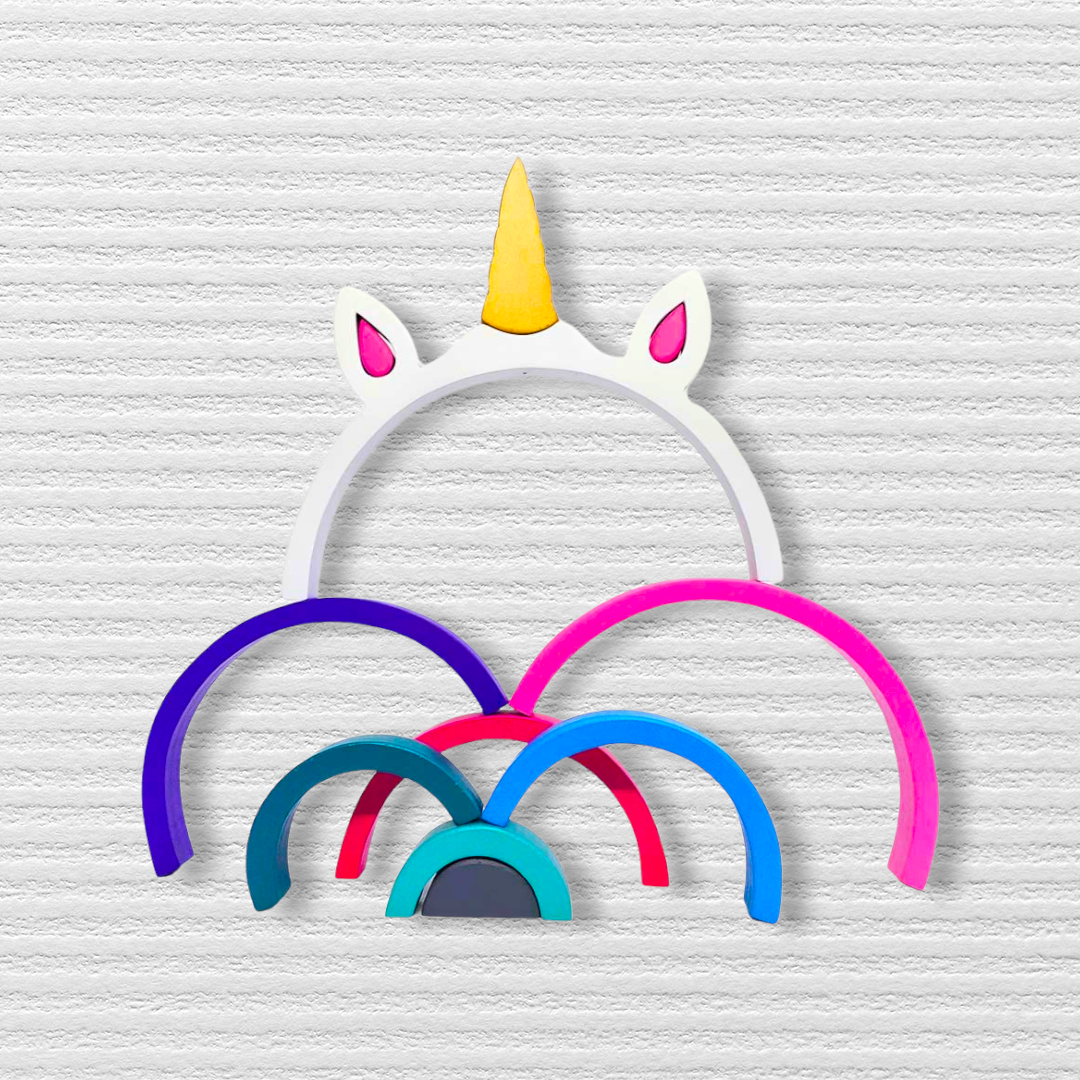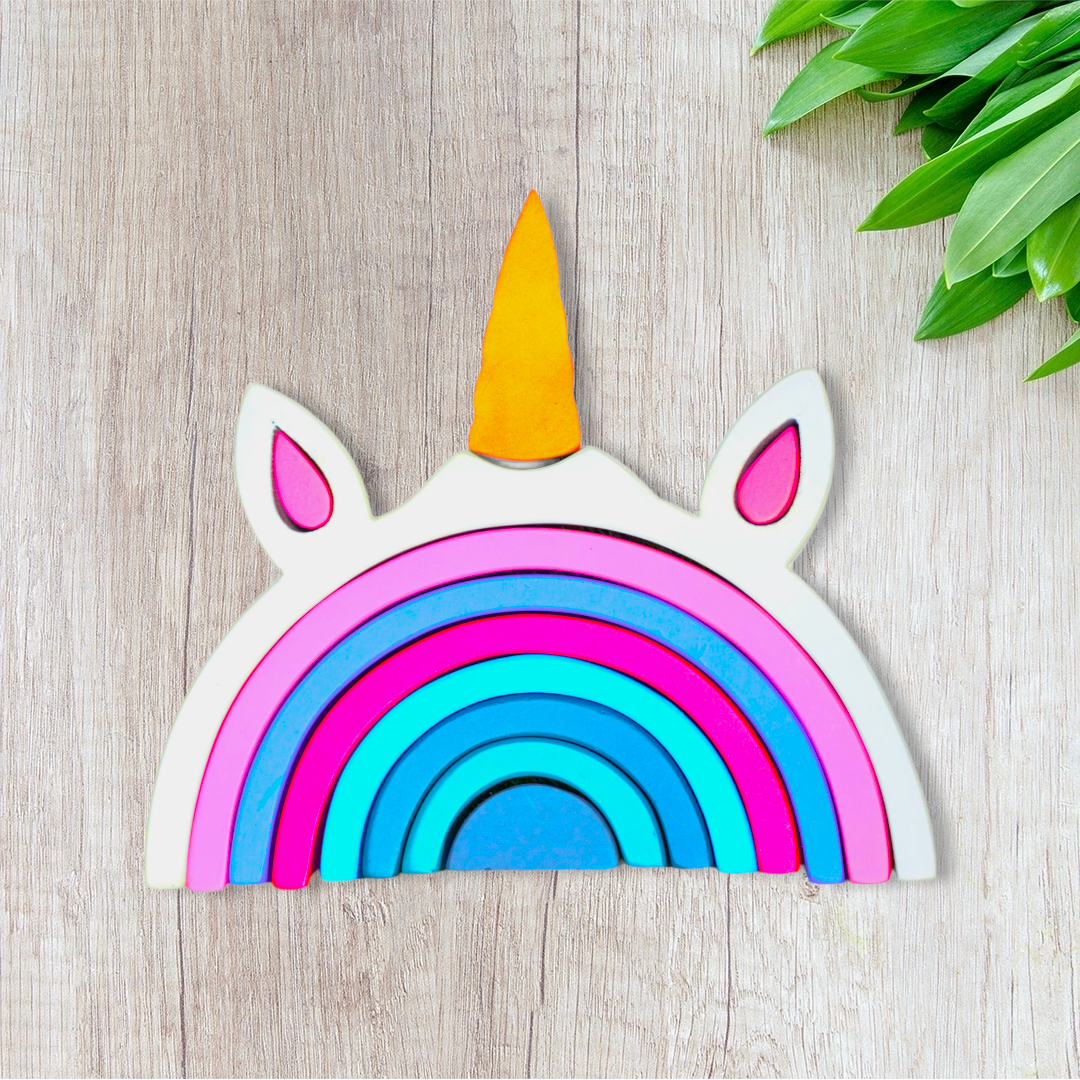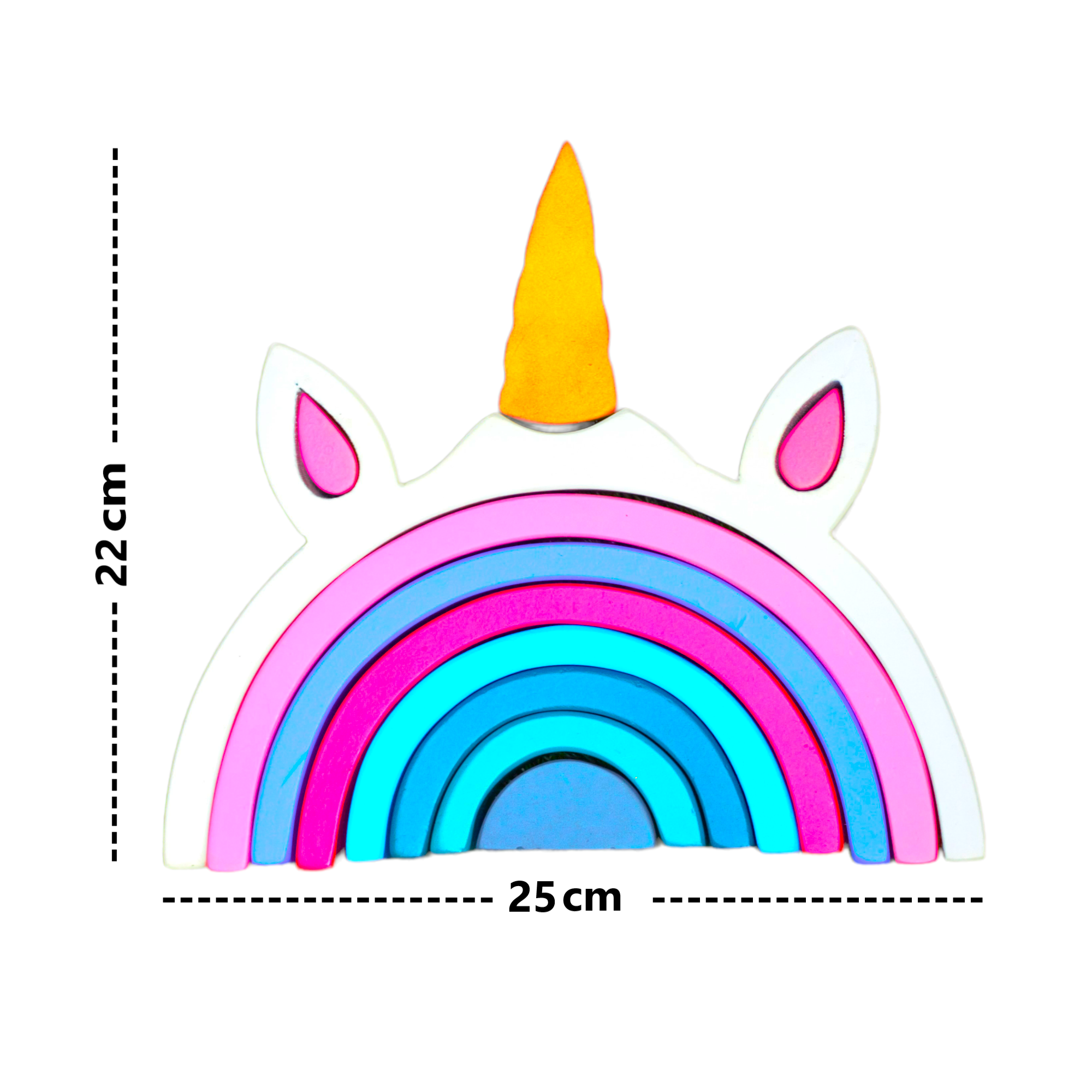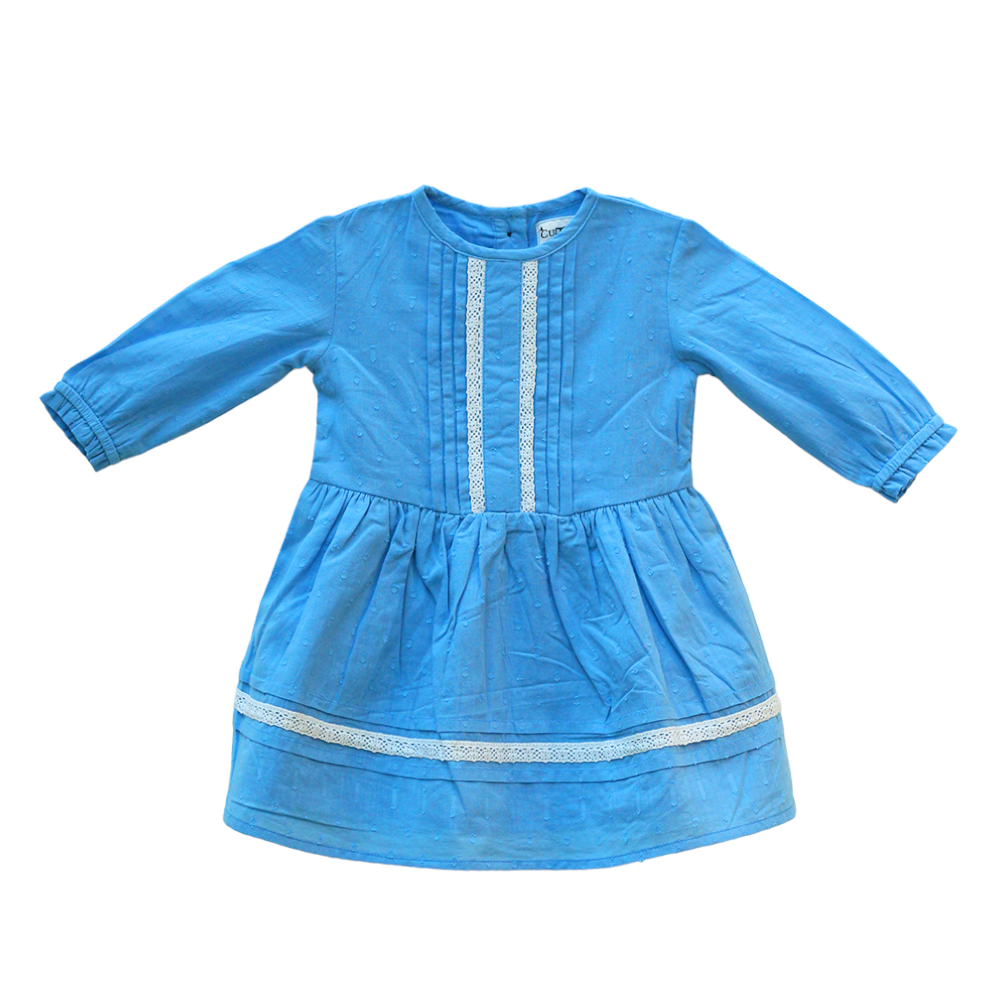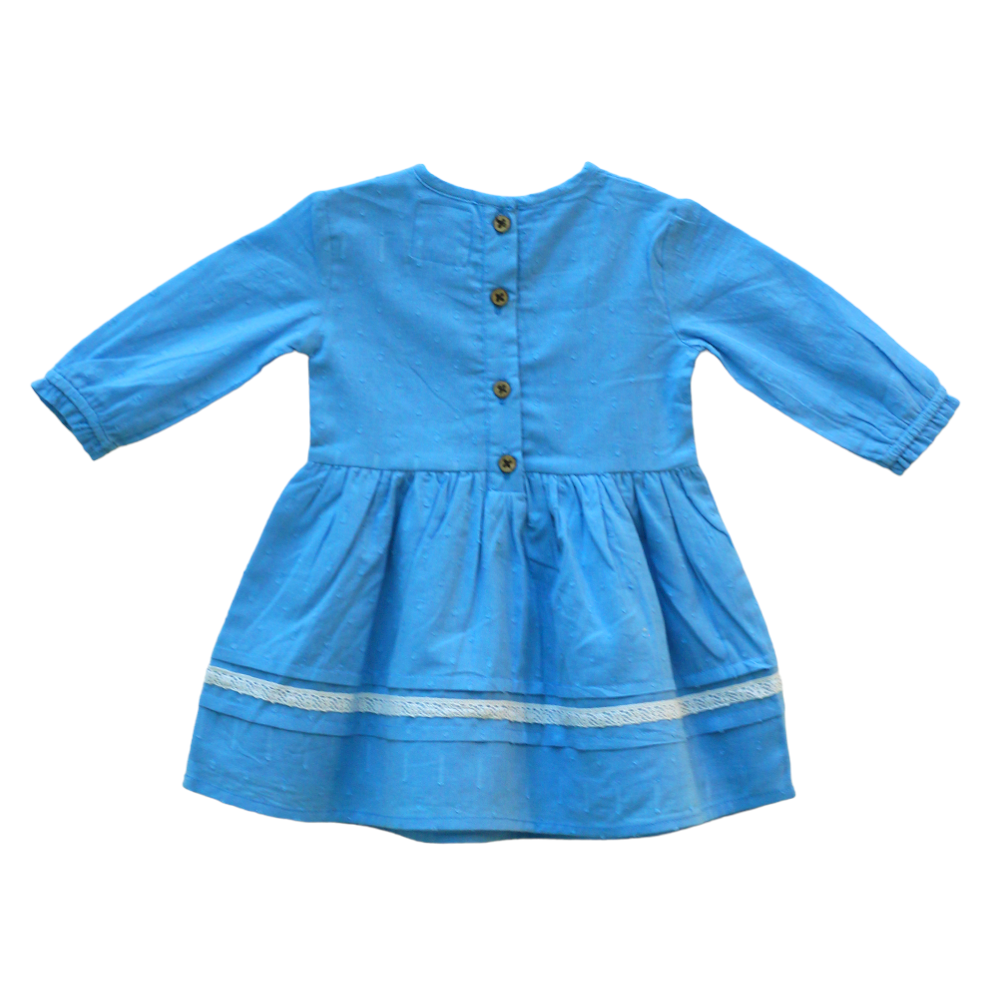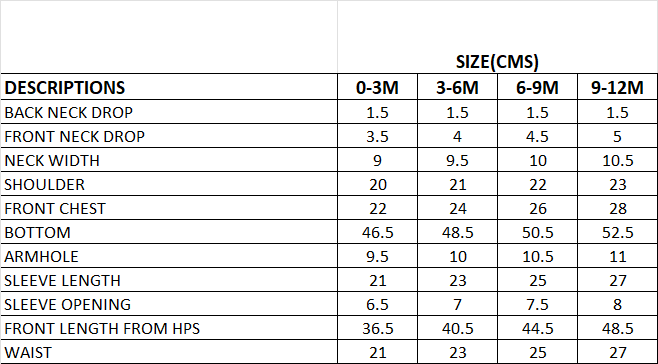 Newborn Baby Gift Box for Baby Girls (Set of 5) | Unicorn Printed | Ideal for 0-12months
Introducing the Earthytweens Baby Girl Gift Set: A Bundle of Natural Bliss!

Celebrate the arrival of your precious baby girl with our thoughtfully curated gift set, designed to pamper her in comfort and style. Crafted with the utmost care and attention to detail, this multi-piece set is a testament to our commitment to natural, eco-friendly materials and your little one's well-being.

Inside the Earthytweens Baby Girl Gift Set, you'll find:

Unicorn Print Blanket (100% Natural Cotton): Wrap your baby in the gentle embrace of our unicorn-themed blanket, crafted from pure, breathable cotton. It's perfect for cuddles, naps, and keeping your baby snug and warm.

Swaddle Blanket: Our swaddle blanket is designed to provide comfort and security for your baby. Made from soft, natural cotton, it's ideal for creating a cozy, swaddled environment that promotes peaceful sleep.

Baby Bib: Mealtime becomes a breeze with our adorable baby bib, carefully designed to keep your baby's clothing clean while adding a touch of charm to her outfits.

Blue Lace Dress (Organic Cotton Swiss Dot Fabric): Our blue lace dress is the epitome of elegance and comfort, featuring organic cotton Swiss dot fabric. This lovely piece is perfect for special occasions and everyday wear, ensuring your baby girl looks as precious as she is.

Wooden Unicorn Stacker: Promote sensory development and imaginative play with our wooden unicorn stacker. Crafted from natural wood, it's a delightful addition to your baby's toy collection.

This Earthytweens Baby Girl Gift Set is a harmonious blend of practicality, comfort, and style. We believe in the purity of nature, and every piece in this collection reflects our dedication to your baby's well-being. It's a perfect gift for new parents or a wonderful addition to your baby's essentials.

Welcome your baby girl to the world with the Earthytweens Baby Girl Gift Set, where natural materials and timeless design create a world of comfort and joy. Cherish the early moments and create beautiful memories with Earthytweens.